Visa Warning Online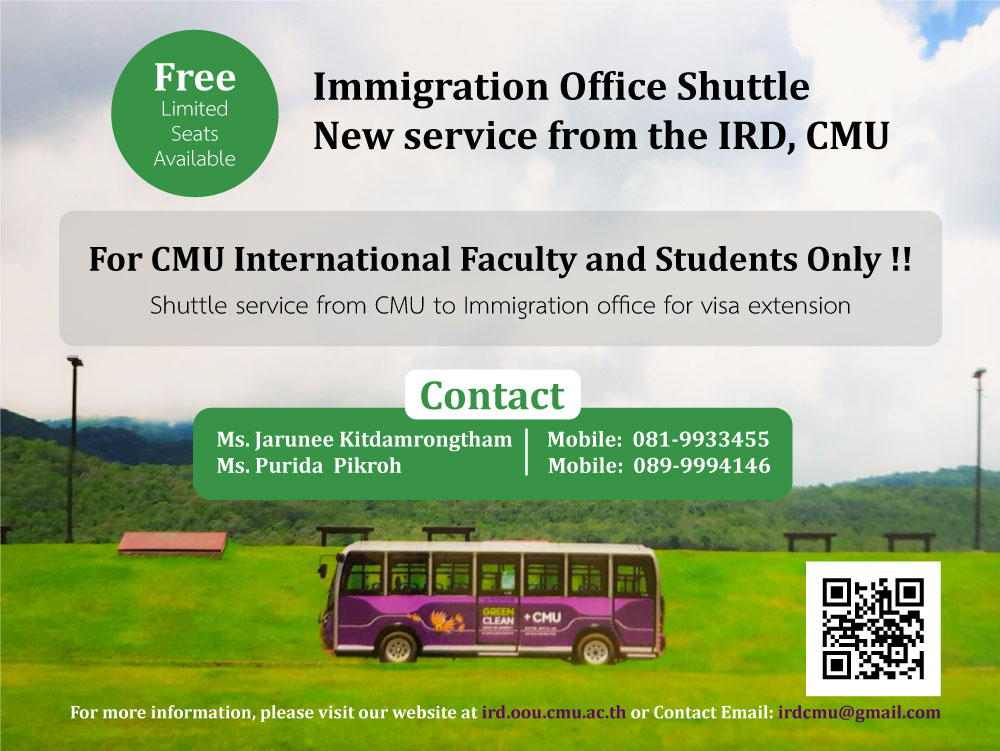 International Relations Division, Chiang Mai University, has collected a list of international faculty and students whose visas will be expired. To remind them to extend their visa in time and facilitate their visa extension as a group at Chiang Mai Immigration Office, please check and follow the required steps.
Round 3/2023
Date: 11 March 2023
Time: 8.30 a.m.
Meeting Location: At the Parking Lot, in front of Office of the University
Contact:
Ms. Jarunee Kitdamrongtham Mobile: 081-9933455
Ms. Purida Pikroh Mobile: 089-9994146
List of international faculties and students whose visa will be
expiring from 12 March –16 April 2023
To check your visa expiration date, please directly contact the affiliated faculty/department.
For accuracy and speed of the arrangement, kindly fill out the following steps.

Step 1: Submit your request
Step 2: Submit your document
Please prepare to submit all of your original documents for visa extension together with the documents provided by the International Relation Division (IRD), Chiang Mai University via the International Relations Officer at your affiliated Faculty or submit directly at the International Relation Division by 28 February 2023.
Step 3: Check your document
The International Relations Division, Chiang Mai University will collect all of your documents and send them to Chiang Mai Immigration Office to be checked in order to prevent mistakes before visa extension.
Step 4: Travels to Chiang Mai Immigration Office
If you wish to travel with the IRD' s staff:
| | |
| --- | --- |
| Rendezvous/ Meeting Point: | At the parking lot, in front of  Office of the President, on 11 March 2023 at 8.30 a.m. |
Contact:
Ms. Jarunee Kitdamrongtham Mobile: 081-9933455
Ms. Purida Pikroh Mobile: 089-9994146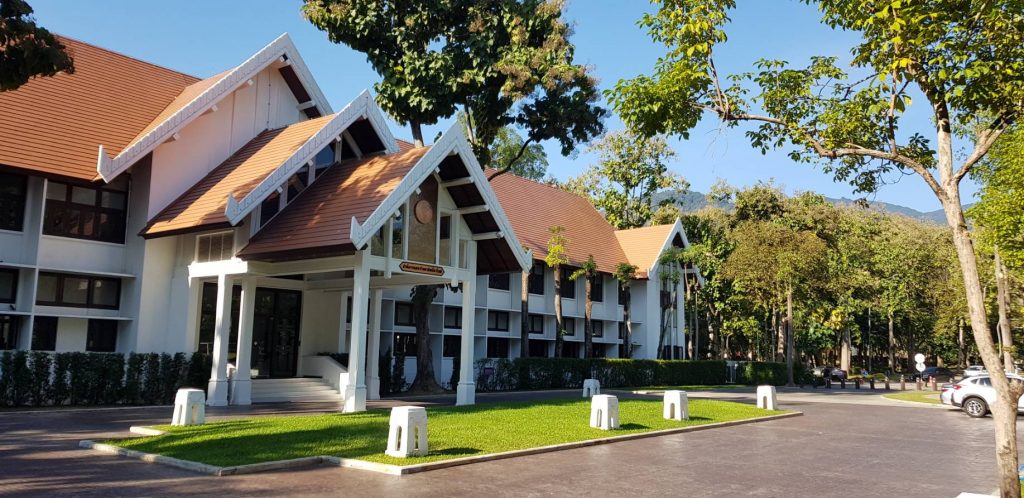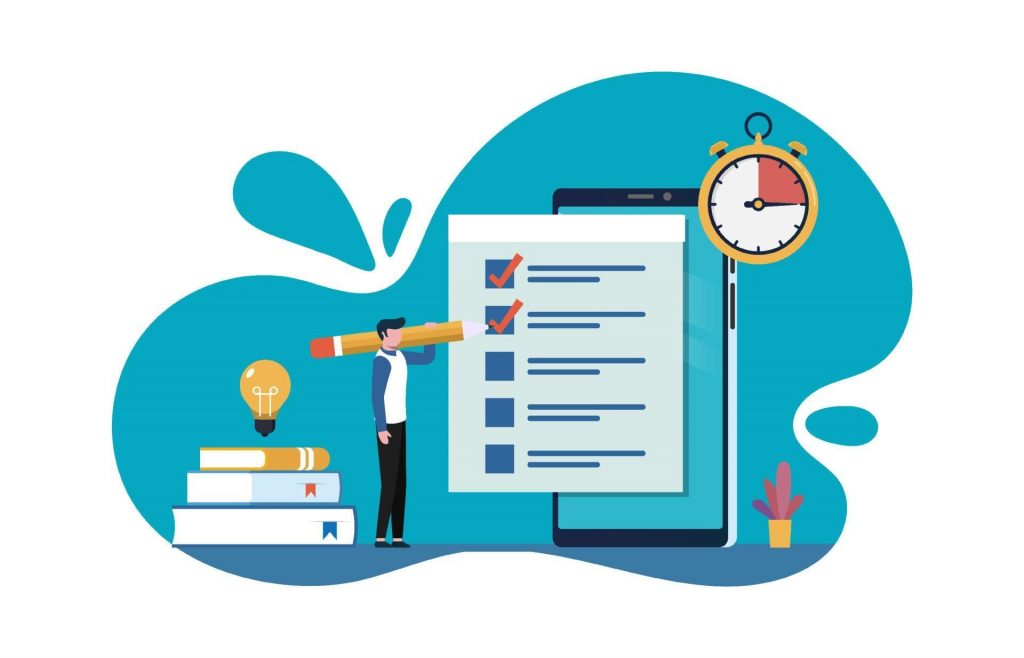 The satisfaction assessment form for visa extension